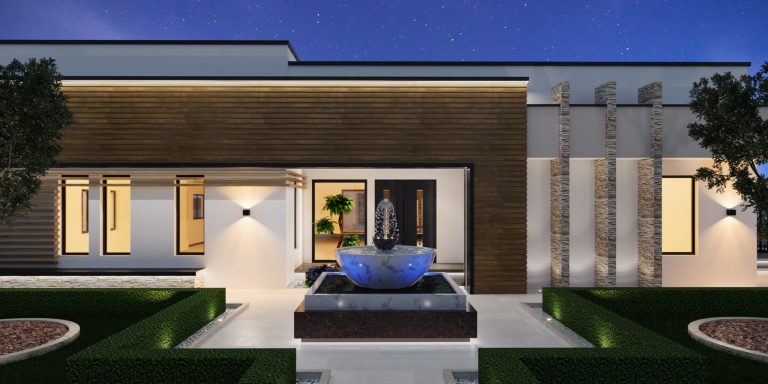 'The One' House
Exclusive Concept
The One House is a private family house designed for expressing the beneficiary dream – his dream house: modern and large rooms, art-deco elements, huge areas of glazing, home areas for family activities, strong connection with the nature. These are simple ideas that have come together to live in an elegant way through the design project.
The One House comprises two stories divided into private and shared spaces, surrounded by an interior garden.
The elegant transition between the modern and luxury style of the interior is reflected externally in the building's material finishes.
SINGLE LEVEL VILLA
Construction area: 1 000 sqm
Outdoor area: 6 450 sqm
Style: Contemporary