VISION CONCEPT is the architecture and design team of the RANRODE GROUP, which got started from the idea that only through a strong team the concept will be successful. Our success is based on our team members experience and dedication and is defined by the satisfaction of our clients. We have developed an optimal design and project management process through which we can successfully fulfill the needs and wishes of all beneficiaries, turning them into functional aesthetic and implementable solutions. Wether we are talking about architectural, interior design or furniture solutions, our proposals are always based on understanding the client and applying the GOOD DESIGN principles, key components through wich we create an unic style to each project.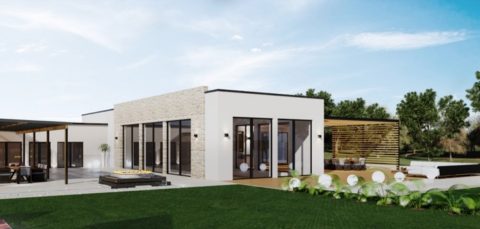 The One House is a private family house designed for expressing the beneficiary dream – his dream house: modern and large rooms, art-deco elements, huge areas of glazing, home areas for family activities, strong connection with the nature. These are simple ideas that have come together to live in an elegant way through the design project.
The One House comprises two stories divided into private and shared spaces, surrounded by an interior garden.
The elegant transition between the modern and luxury style of the interior is reflected externally in the building's material finishes.
SINGLE LEVEL VILLA
Construction area: 1 000 sqm
Outdoor area: 6 450 sqm
Style: Contemporary
Learn more about ths project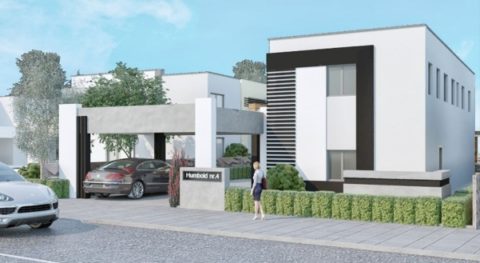 Land area approx. 788 m²
Year of construction 2019
Living area approx. 229 m²
Number of rooms 5
Number of bathrooms 3
Gas heating, central heating, underfloor heating
Energy performance certificate has been applied
Construction completion expected in December 2019
Learn more about the project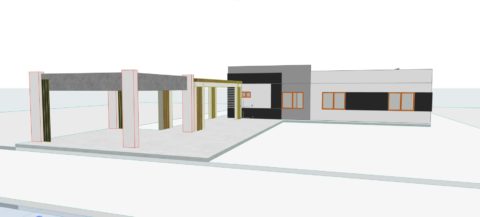 H6 HOUSE, is part of a small real estate development called Mirrored Villas. The H6 HOUSE is a private villa designed for family housing, combining the modern style elements with luxury details. Based on elementary needs and family activities, the project team has created an optimal flow that will meet even the most demanding requirements. What makes this modern house design so special and different from others?
Modern Facades design
Modern interior design
Exterior house design facing the backyard
Luxurious finishes and large areas
Learn more about this project